Lan Ling Wang (2013) | Download OST
Lan Ling Wang (2013)
Release Date: August 14, 2013
DVD Release Date: October 18, 2013
English Subtitles: Yes
notes
* Watch with English subtitles & Buy DVD.
Title: Lan Ling Wang (2013)
Chinese Title: 兰陵王
Also known as: King of Lan Ling / Warrior Lang Ling
Thai Title: หลานหลิงหวาง 2013
Vietnamese Title: Lan Lăng Vương
Genre: Historical / Romance
Episodes: 46
Broadcast Date: August 14, 2013
Country: China
Language:Mandarin
Lan Ling Wang Original Soundtrack
1. Lu Zhen Qu (兰陵王) – Artist: Mayday (五月天)
2. Shou Zhang Xin (手掌心) – Artist: Della Ding (丁当)
Cast
William Feng (冯绍峰) as Lan Ling Wang (King of Lan Ling)
Ariel Lin (林依晨) as Jiang Yiyi / Yang Xue Wu (princess of Lan Ling Wang)
Daniel Chan (陳曉東) as Yuwen Yong as King of Northern Zhou
Shawn Wei (魏千翔) as Han Xiao Dong (Xue Wu's friend)
Nikita Mao (毛林林) as Feng Xiao Lian (maid)
George Hu (胡宇崴) as An De Wang (King of An De)
Zhai Tian Lin (翟天临) as Gao Wei
Zhu Hai Jun (朱海君) as Xiao Cui Wang
He Zhonghua (何中华) as Gao Zhan
Synopsis
Lan Ling Wang (Feng Shao Feng) is one of the four most handsome men in ancient Chinese history. A powerful warrior, he led his army into battle and vanquished his foes while wearing a fearsome mask to hide his beauty. Lan Ling's name is Gao Chang Gong and he was a famed general and prince during the Northern Qi period. He was a generous and loyal person who treated his soldiers with care and respect.
A prophecy foretold that victory goes to the one who has the priestess' blessing. Yang Xue Wu (Ariel Lin), the last priestess of her clan, unwittingly embroiled in a war between Northern Qi and Northern Zhou. Although she foresees a tragic fate for Lan Ling Wang, the military general of Northern Qi, she nonetheless falls in love with him and helps him win the war against Yuwen Yong (Daniel Chan), the Emperor of Northern Zhou. However, her action only brings him closer to his fate. As his standing among his people grows, so does the murderous jealousy in Crown prince's heart. Can she protect him when his family who wants him dead?
Feng Shao Feng as King of Lan Ling

Ariel Lin as Yang Xue Wu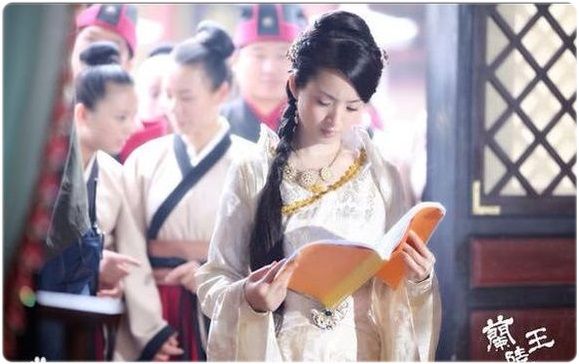 Daniel Chan as Yuwen Yong as King of Northern Zhou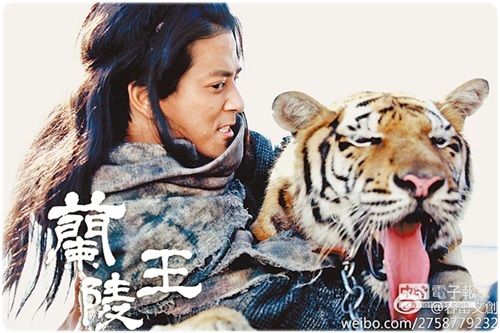 Shawn Wei as Han Xiao Dong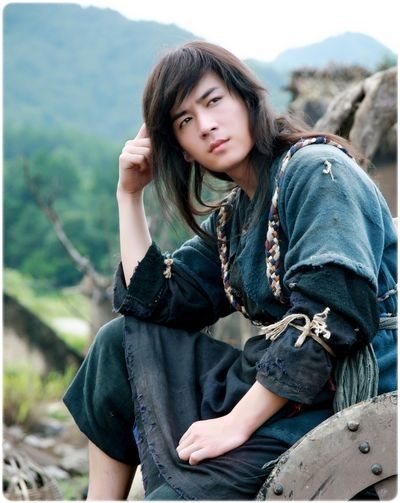 OST Lu Zhen Qu (兰陵王) – Mayday
OST Heart of Palms (手掌心) – Della Ding
Part 1
Watch
Chinese, หลานหลิงหวาง 2013, Lan Lăng Vương 2013
Latest New
* Ariel Lin got engaged to Charles Lin on her birthday of October 29 and her wedding ceremony was held in Taipei, Taiwan on December 24, 2014 Christmas Eve.
Video of Ariel Lin & fiancée Charles Lin
https://youtu.be/fuOHvMzonmc
* Ariel Lin in Jin Yong's famous wuxia adaptation of Legend of The Condor Heroes 2008.
Star Couple
Ariel Lin ❤ Charles Lin
William Feng ❤ NiNi
Daniel Chan ❤ Wang Yu Xian
DVD
Ebay – Lang Ling Wang
$54.90 – $59.95 / Language: Mandarin Subtitles: Chinese / English Subtitles

Lanling Wang (DVD) (Ep. 1-46) (End) (English Subtitled) (Malaysia Version)
Lan Ling Wang Original Soundtrack
Australia
Canada
Indonesia
Malaysia
Philippines
Singapore
Thailand
USA
Vietnam