How to Open an ITunes Account! Without A Credit Card!
I will give you steps by steps info on how to start an account with Apple ITunes Store for the first time without a credit card. I know there are some people living in some parts of the countries that don't have access to credit cards and how you can still get free apps from the apple store. I will share with you how to create an iTunes account and don't need to enter in a credit card. The only thing you will need is an apple iPhone, or tablet. I hope this will help.
Please look for my blue heart on each image to follow along.
* Go to the ITunes website and download the ITunes 11.4 onto your computer.
Step 1 – Click to the ITunes store home page. Scroll down and select your country that you are currently residing in.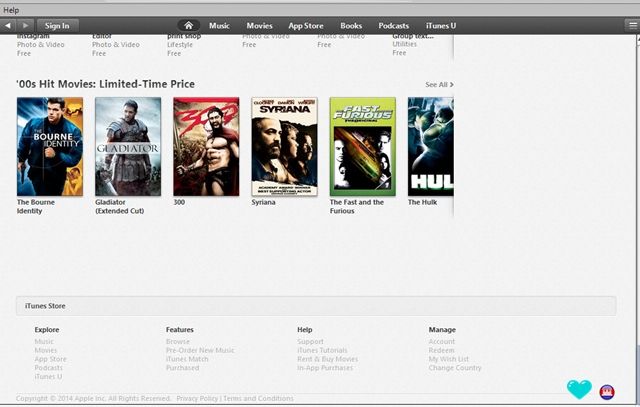 Step 2 – Search for the free app you want to download.
Note: Make sure the app, music, etc, is free or you will have to enter a credit card information when you first create an account with iTunes.
* Ok, I just choose a free, Memo – My Melody & Sanrio Friends app.
* Click free and a pop up window will appear
* Click create an account.
Step 3. – Terms and Conditions and Apple Privacy Policy
* Agree to The Term and Privacy Policy. Click Agree.
Step 4. – Provide Apple ID Details
* Provide the email address you will use to log in to your iTunes account.
* Create a strong password (write down on your notepad apps to remember)
* Select security questions and provide answers for protection from identity theft.
* Optional Rescue Email. Provide an alternative email address just in case you forget or lose your password.
* Enter your date of birth.
* Would you like to receive the following via email? Select or unselect
* Click Continue
Step 5. – Provide a payment method.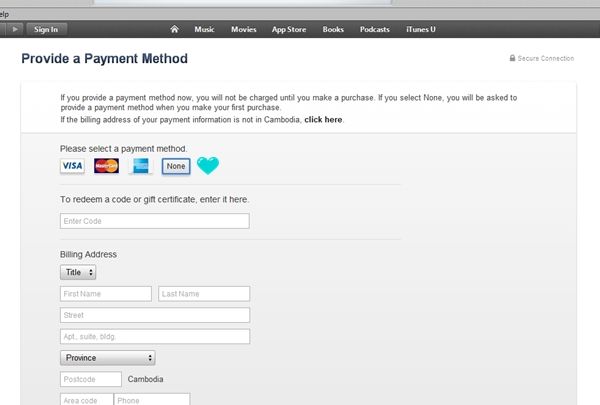 * Please select a payment method. Note: Choose None.
* Redeem a code or gift certificate
* Provide your billing address, as it appears on your credit card. If you don't have one enter the address you would use if you were to apply for one.
* Click Create Apple ID.
Your DONE! Really Easy. Get all the free apps you want!
Note: – If you buy an app that is not free you would have to provide your credit card info.