How to Download YouTube Videos with English subtitles!
There are many ways you can download videos & subtitles but I will show you one way on how to download the YouTube videos and English subtitles onto your computer to watch together.
Step 1 – Download VLC Media Player
* Download VLC Media Player.
Note: Most media players does not read subtitles '.srt' file format so you will need to download VLC media Player, this video player can read almost anything, this is the top international media player on the web.
Media Players Apps for 'srt' file.
AVPlayer:
Cambodia
Indonesia
Malaysia
Philippines
Singapore
Thailand
USA
Vietnam
Step 2 – Run VLC media player Installation Setup
Step 3 – Download video
* Search for the YouTube video.
* Copy the video url.
* Go to video download website savefrom.net.
* Paste video url and click download.
Note: If you are unable to download a video search for another one that will work.
* Select video format to download.
* Click and save video file into a folder on computer.
Note: To download subtitles go to next step. If not, go to Step 5.
Step 4 – Download Subtitles
* Search for your 'subtitles files' and save into same folder as your video file.
* Save the .srt file with the same name as the video file into the same folder as the video.
Note: Make sure you save subtitles file is the same name as video file into the same folder, or the VLC media player will not read subtitles. (example: swords of legends.mp4 & swords of legends.srt)
Step 5 – Watch Video & Subtitles with VLC Media Player
* Open downloaded video file with VLC Media Player.
* On the VLC media player menu click 'subtitles' button – Click add 'subtitles file'
* Select Language – Click Original 'English'
* Click the video subtitle '.srt' file and Click Open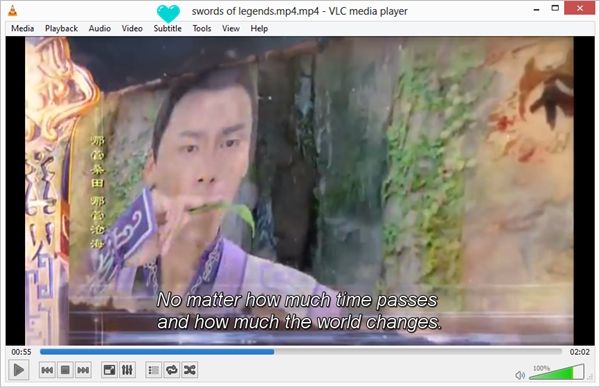 Your DONE! Really Easy!
Any questions or comments please share your thoughts!