Demi-Gods and Semi-Devils (2013)
Release Year: 2013 – 2014
DVD Release DAte: March 10, 2014
English subtitles: Yes
Chinese Title: Tian Long Ba Bu (2013) / 天龙八部
Thai title: แปดเทพอสูรมังกรฟ้า 2013
Vietnamese Title: Tân Thiên Long Bát Bộ 2013
Genre: Wuxia
Director: Lai Shui-ching / Ma Yuk-sing / Lung Siu-kei / Liu Guohui
Episodes: 54
Country: China
Languange: Mandarin
Demi-Gods and Semi-Devils (2013) Original Soundtrack
1. 天龙八部 (Tian Long Babu ) (Dragon) – Artist: Shin Lai Shui (信乐团) & Lai Shuiqing(赖水清)
2. Haohao Ai Wo ba (好好爱爱我吧) – Artist: Liu Jia Chang (刘家昌)
3. Chunhua qiuyue heshiliao (春花秋月何時了) – Artist: Teresa Chen (陳佳)
4. Chiqing zhong (癡情塚) – Artist: Jia Qing (賈青) & Xu Yi (徐溢)
Cast
Wallace Chung (钟汉良) as Qiao Feng
Kim Kibum (金起範) as Duan Yu
Zhang Meng as (张檬) Wang Yu Yan
Han Dong (韩栋) as Xu Zhu
Jia Qing (贾青) as Ah Zhu/Ah Zi
Zong Feng Yan (宗峰岩) as Murong Fu
Zhao Yuannuan (趙圓瑗) as Mu Qanqing
Viann Zhang (张馨予) as Kang Min (Madame Ma)
Canti Lau (劉錫明) as Duan Zheng Chun (Duan Yu's father)
Jin Ming (金銘) as Tian Shan Tong Lao
Alec Su (蘇有朋) as Wuyazi
Alyssa Chia (贾静雯) as Li QiuShui
Gao Yuanyuan (高圆圆) as Li Biyun (Li Qiushui's sister)
Wang Gang as Ding Chun Qiu
Rachel Momo (毛晓彤) as Zhong Ling
Bryan Leung as Xiao Yuanshan
Feng Jingao as Murong Bo
Eddy Ko as Sweeper Monk
Sylvia Cheung as Ruan Xingzhu
Wallace Chung as Qiao Feng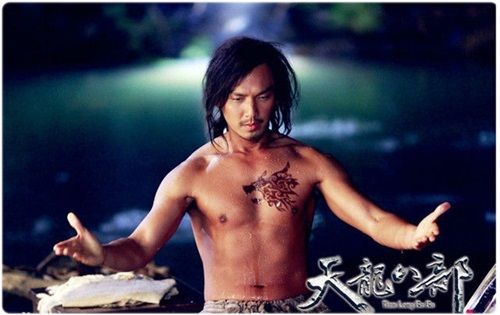 Kim Kibum as Duan Yu (Dali Prince also a real historical figure)

Viann Zhang as Kang Min (Madame Ma)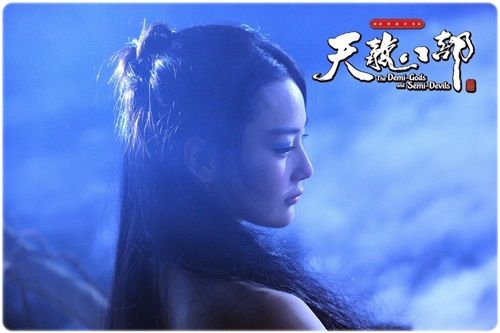 Zhang Meng as Wang Yu Yan

Zong Feng Yan as Murong Fu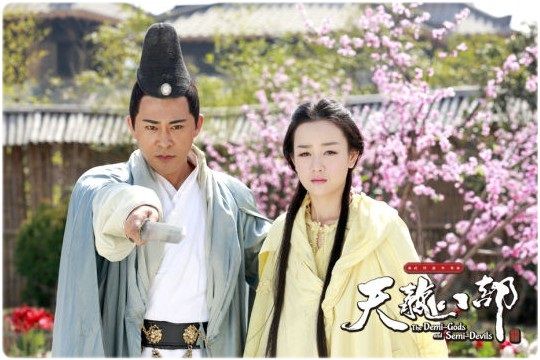 Rachel Momo as Zhong Ling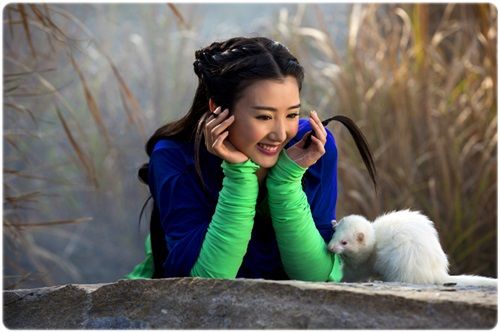 Canti Lau as Duan Zheng Chun (Duan Yu's father)

天龙八部 (Dragon) by Shin Lai Shui & Lai Shuiqing
Chunhua Qiuyue heshiliao by Teresa Chen
Chiqing Zhong by Jia Qing & Xu Yi
Part 1 English subtitles click CC
Watch
English (1-54) – https://youtu.be/RdHiIKeo-sg
แปดเทพอสูรมังกรฟ้า – https://youtu.be/kc0PTkUX1OE
Tian Long Ba Bu is a Chinese television series adapted from Louis Cha's novel Demi-Gods and Semi-Devils. The story revolves around the "Eight Races" in Buddhist mythology. It is produced by the companies Zhejiang Hua Ce Media and Dong Yang Da Qian Media, and directed by Hong Kong television series director Lai Shui-ching. The novel was first published in September 3, 1963 on the Ming Pao newspapers in Hong Kong and Nanyang Siang Pau in Singapore. The novel became very famous and adapted into many Hong Kong and Mainland China movie and television series.
The first television adaptation was 50 episodes produced by TVB, Demi-Gods and Semi-Devils (1982), and most famous Qiao Feng character was played by TVB actor Felix Wong. Another famous adaptation is Demi Gods & Semi-Devils 2003 starring Hu Jun, Jimmy Lin as Duan Yu & beautiful actress Crystal Liu Yifei as Wang Yuyan.
Tian Long Ba Bu literally means 'The Deva, the Nāga, the Eight Sections', the major characters in the novel are based on the eight races of non-human entities described in Hindu-Buddhist cosmology, who are collectively known in Chinese as the Tian Long Ba Bu. The eight races are Deva, Nāga, Yaksha, Asura, Garuda, Kinnara, Gandharva and Mahoraga. The main focus of this novel is that Jin Yong incorporates Buddhist concepts with historical events. He is a very profound writer with a deep love for Chinese culture and history. Some real historical figure in this series is Duan Yu who was the 16th emperor of the kingdom of Dali between 1108 and 1147. Duan Yu's father, Duan Zhengchun, who abdicated and became a monk in 1108. Duan Yu succeeded his father as the emperor of Dali and renamed himself Duan Zhengyan. If you are familiar with Demi-Gods & Semi-Devil you will remember the part where Qiao Feng is met with Madam Ma (Viann Zhang) who try to seduce him.
Many of his famous novels include The Condor Heroes Trilogy, Fox Volant of the Snowy Mountain, Laughing in the Wind , and Demi-Gods Semi Devils. Jin Yong is one of the most prolific wuxia writer ever in history! and if not for him we would have not many wuxia dramas available today. This is one of Jin Yong greatest novel, so consider buying the DVDs for your collection.
Wallace Chung is on the online game version of Tian Long Ba Bu which released on October 25, 2013. Chinese Website: http://xtl.changyou.com/
Wallace Chung stars as the bad guy in one of the top martial arts tv series, Nu Shui Han 2004, and he also stars in Rose Martial World & The Magic Blade, and The General and I 2017.
* Demi-Gods & Semi-Devil (DVD), $36.99-$109.99, EBay The Demi-Gods and Semi-Devils

The Demi-Gods and Semi-Devils (2013) (DVD) (End) (China Version)
Qiao Feng in History!


Share Your Thoughts!
*
Demi-Gods and Semi-Devils (2013) Original Soundtrack
1. Tian Long Babu (Dragon) – Shin Lai Shui & Lai Shuiqing
mp3 source; http://vdisk.weibo.com/s/u5y1pzYzs8MO
* click blue down arrow *